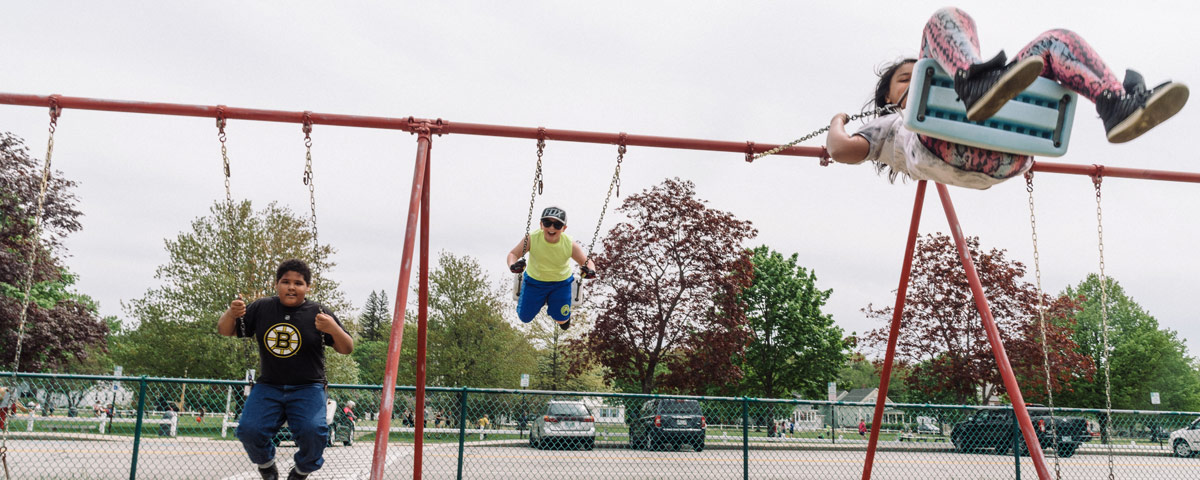 Testimonials
To whom it may concern,
My child has attended St. Charles school for two years, and has done a complete 180 and now loves going to school. He loves working with the staff every day and his behaviors have greatly improved.
As a parent I have had a great working relationship with the team, as they really care and focus on the student's individual needs.
Parent: S.W.
---
"I have had the opportunity to refer students which various needs to St. Charles. The St. Charles staff has created a caring and supportive learning community for the students and their families. While St. Charles provides a top-notch educational experience for the students; they continuously strive to improve and it is incredibly beneficial for them. We are so fortunate to have such a wonderful facility in our area, where students can begin to grow."
Pam MacDonald, SAU 56 (Somersworth, Rollinsford) Student Services Director
---
"Our son has been attending St. Charles since October 2017. He came to the school as a first grader. Though he's had severe difficulties, the staff was able to provide him and us the resources to assist him. They were able to recognize his strengths (he's well above grade level in reading) and challenge him when appropriate. As a parent, I feel like we work as a team with the school to help our son. The staff is very supportive and communicates well. They enjoy what they do and go above and beyond to help our son succeed. We are very thankful to have a school such as St. Charles in our community, who truly cares about our son's educational and emotional needs."
Parent of current student
---
"St. Charles School is the most compassionate, professional, therapeutic educational provider that I have had the pleasure to work with. Their dedication to the student's well-being, both emotionally and educationally, is beyond compare."
Tom Hayward, SAU 56 (Somersworth, Rollinsford) Spec. Ed. Liaison
---
"When my daughter started school in a typical school setting, she struggled enormously with how to focus on her work with so much going on around her. She had also never been in such a large group setting before and had issues with expressing her emotions effectively and interacting with so many other children, especially when it came to disagreements or copying negative behaviors she saw in other children. We made the decision to get her an IEP and place her at St. Charles to help her learn how to express herself in a positive way and be able to focus on learning without all of the extra distraction that came with a large class full of young children. She also attended their extended school year/summer camp program the two summers before and after her first academic year at St. Charles. Both the school and the camp have made a tremendous difference in her.
She can now focus for longer periods of time on her work and is gaining back much of the confidence that she lost in first grade with all of the difficulties at her previous school. She has gone from dreading school and having complete meltdowns about having to go back to having a love of learning and excitement to go to school every day to see her teachers and friends. She has not had a meltdown or a tantrum – over not being able to express herself – in over six months and counting. She has gotten so much better about communicating calmly and making sure that her feelings are heard in a positive way and having "grown-up" conversations with me and her grandmother when she needs to. She has always had a sense of responsibility, but St. Charles is helping to cultivate it in her even more. It has gotten to a point where I rarely have to remind her to do something she knows she should, such as putting her laundry away neatly or feeding the dog her dinner.
I cannot say enough about how much St. Charles has changed our lives for the better and helped my daughter to start to gain back her confidence in herself as a person. The best decision we have ever made was moving her education, both academic and social/emotional, to St. Charles. I don't know where we would be right now without them and are looking forward to another amazing year in the third grade, and hopefully have her ready to transition back to a typical school setting successfully for fourth grade."
Parent of current student
St. Charles School
19 Grant Street, Rochester, NH 03867 | 603-332-4768